Small Business and Commercial Risks Insurance
Whether it started as a hobby or as a change in pace for your career, your small business requires excellent business insurance services to protect you from any unforeseen risk. Small business insurance helps to protect your investment from the financial impact of unexpected events such as a lawsuit, a natural disaster or a man-made event.
The right insurance company can also provide expertise and guidance that can help you manage these unforeseen events before they happen and avoid claims. Your business insurance is one of the most important coverages to maintain when running a small business, and Travelers Canada has a powerful team to meet your needs.
Who are our small business insurance services right for?
Retailers
Commercial and Residential Realty
Contractors
Financial and Professional Services
Garages
Service Businesses
Restaurants
Manufacturing
Wholesale
Small Business Insurance Coverage Highlights
Our policy for small business insurance is flexible and provides comprehensive coverage tailored to each individual small business's specific insurance needs. We offer a broad suite of customizable coverage in many lines of business including:
Property
Business interruption
Equipment breakdown
Crime
General liability
Automobile and garage
Our added value is in our expertise and our streamlined ability to reduce risk, file claims and manage operations. We strive to offer an insurance service, product and pricing that fits the bill for any small business.
Featured Solutions for your Property and Casualty Insurance Policy
As a Travelers Canada small business insurance customer, you're busy with the day-to-day tasks of running your business. The time and cost needed to address other issues that pop up can seem overwhelming. So, we've added resources to help you better focus on your business and less on your insurance policy.

Travelers Canada provides value added services to our small business insurance customers.
These services include:
Business Legal Assistance: Providing high quality legal support by giving small business policyholders access to legal information covering issues such as: rental agreements, contracts, real estate, consumer law, etc.
Human Resource Services: Designated HR professionals available to provide support for issues such as: posting, hiring, benefits, absences/leaves, workers' compensation, safety, etc.
Emotional Support Assistance: Access to a professional counselor providing confidential emotional support for issues related to home, work, trauma, grief or other personal or business hardships.
Small Business Insurance 101: Frequently Asked Questions and Answers
Opening a new business is both exciting and daunting. Even if you start small, the risks may feel greater when itis your own time and money on the line. To protect your investment, business insurance offers coverage that protects your business when the unexpected happens. If you're preparing to launch your own business or just want to understand more about how business insurance protects your livelihood, here are some frequently asked questions and answers to help you think it through and plan ahead.
Getting Started
Starting your own business means taking on some degree of risk. As a business owner, you already have the passion and drive to take on new challenges, but you will also need to protect the value of the assets you purchase for your company. Insurance can help you recover when things go wrong. From property losses related to items such as fire or theft, to liability issues should someone sue – or threaten to. With the proper policies in place, you will gain peace of mind and feel more comfortable in your new role as an entrepreneur.
The cost of insurance is based on a range of factors, which vary from one policy to the next. Common factors include:
The value of the company assets you wish to insure.
Number of employees.
Annual revenues.
Specific risks associated with your industry.
Your personal risk tolerance and the amount of liability protection you prefer.
Yes, you should include insurance expenses in your initial business plan and yearly budget. From a cash flow perspective, you'll want to understand what kind of payment options and timing are available. When starting out, aim to separate your company assets from your personal items to determine the amount of insurance you'll need to carry. To properly establish your new company, speak to a tax or legal advisor about formalizing the structure of your business.
After you do your own research and talk to friends or peers, your easiest starting point is your current insurance broker, or contact an insurance company that offers specialized business coverage. To find out more about coverage options and the costs of business insurance, find a Travelers Canada independent broker and request a quote.
Small Business Insurance 101
Many new business owners opt for a policy that includes coverage designed specifically for small businesses.
A small business insurance policy typically covers three major items:
Property damage. Similar to a homeowner's insurance policy, this covers damage to your building (owned or leased), equipment, furnishings, fixtures, displays and inventory.
Business interruption. If a covered loss strikes your store or warehouse, forcing you to stop operating for a period of time, your revenue stream is protected from lost business income. You can also choose optional protection that covers you in case a major supplier is affected.
Liability insurance. Covers damages paid in judgments or settlements, and legal defense costs, if you are sued or held liable for accidental bodily injury or property damage arising from a covered cause of loss.
Businesses often need to carry more than one type of insurance, and your business' insurance needs may be highly individualized. A knowledgeable insurance broker can help you find the right solutions. For some provinces, carrying insurance is a requirement. Requirements may also vary by the type of business you own and the number of employees. 
You may need other types of small business insurance coverage based on the kind of work you do, the size of your company and your location. These could include:
Insurance for home-based businesses. Even if you work from home, you will still need to insure your business. Generally, homeowner's insurance offers the appropriate coverage level for home based business-related property and equipment.
Professional Liability insurance. This may be required as a separate policy, in addition to the small business policy, to cover losses related to liability claims arising from mistakes or lapses of professional duties. Businesses offering professional services to their customers will often purchase this type of policy.
Commercial auto insurance. Company-owned vehicles will need to be insured through a commercial auto policy.
Health insurance. As a self-employed person, you may need to provide health insurance for yourself, your family and your employees.
Cyber insurance. Internet-based businesses or businesses that store their records online may need additional cyber protection against the risk of data breaches and malicious computer intrusions.
Commercial Umbrella insurance. Provides liability coverage beyond the basic business insurance policy limits in the case of a catastrophic auto or business-related event.
As your business expands, you may outgrow the standard small business policy and require more protection. It's a good idea to review your insurance coverage annually with your insurance broker and determine if any additional policies would offer a more beneficial level of risk protection.
Finding the Right Small Business Insurance
Business insurance can be adapted to your specific business needs. Recommended coverages often depend on the type of business you have and the risk protection your business will need to stay healthy and whole. At a minimum, you should carry business property and business liability insurance – this often comes in the core small business policy. If you've never shopped for a business policy, a Travelers Canada independent broker can help you sort through the options and suggest policies that best fit your company. You can find an insurance broker here.
Risks, and therefore coverage needs, certainly vary by industry. A knowledgeable insurance broker can discuss which coverages companies similar to yours might carry. 
Your insurance broker can suggest a liability coverage that is optimal for you, based on company size and industry. The key is to make sure you have enough coverage if something goes wrong. Make sure to talk openly with your broker about your needs, and the associated costs, to help you make the best decision for your business.
In a word, yes. Developing a strong professional relationship with an insurance broker will help you over the long term as your business grows. Choose to work with someone who understands the unique challenges of running a small business and takes time to understand your specific insurance needs. Your broker will help tailor your insurance policies to your company's needs and help make sure you're covered.
As a business owner, you should always feel comfortable with the amount of insurance you carry. Insurance can help you recover from events that would otherwise threaten your company and reduce the likelihood of staying in business. The key is to ensure you understand the true value to repair or replace what you have. When customizing a policy, your broker should take your location, your industry risks and your personal risk tolerance into account.
Getting the Most Out of Your Small Business Insurance
There are several things you can do to keep insurance expenses in check. Performing an annual risk assessment and identifying actions you can take to lower your insurance costs is the first step. Also, your broker can be a great resource to review your existing policies and deductibles, to make sure your coverage and limits are right sized for your business. Lastly, if you purchase more than one insurance policy from the same broker, don't forget to ask if you qualify for a multi-policy discount.
At the most basic level, insurance helps you manage the risk of loss for your business. You don't want to experience a loss that would have been covered if you'd had the right policy in place. Spend time assessing your operational risks to determine your greatest risk factors. A knowledgeable insurance professional can also review your policies in order to look for gaps in coverage.
If your business is the victim of theft or a fire, or if a pipe breaks in your store or office, you'll want to make sure to report the loss right away. This will help get your business back on track as quickly as possible. Learn the ins-and-outs of how Travelers can get you back up-and-running here.
The demands and opportunities your business faces are constantly shifting. The good news is that there are coverages available to adapt to your needs. As your business grows, offers new products or services, buys new equipment or develops new revenue streams, you may also take on new risks. It's a good idea to review whenever something significant changes, and at least once per year, to identify overlapping coverage or new areas of risk.

This document is provided for informational purposes only. It does not, and it is not intended to, provide legal, technical or other professional advice, nor does it amend, or otherwise affect, the provisions or coverages of any insurance policy or bond issued by Travelers Canada. Availability of coverage referenced in this document can depend on underwriting qualifications and relevant laws and regulations. Travelers Canada disclaims all warranties whatsoever.
Small Business Insurance Glossary
Here are some of the more important terms to help you understand your policy.
Read the Glossary
More Small Business Resources: Prepare & Prevent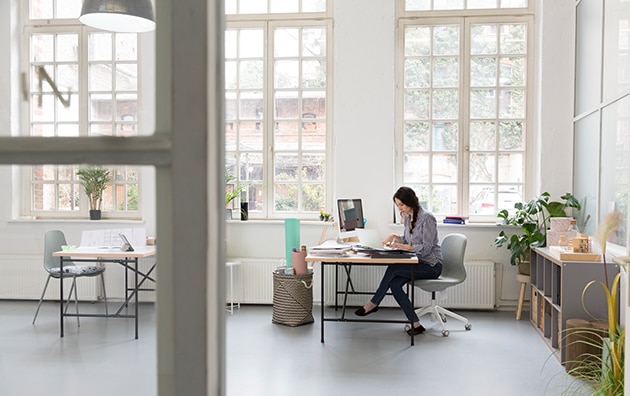 Creating a more mindful culture in the office can have benefits for you and your team. Learn potential benefits to practicing mindfulness and meditation for productivity.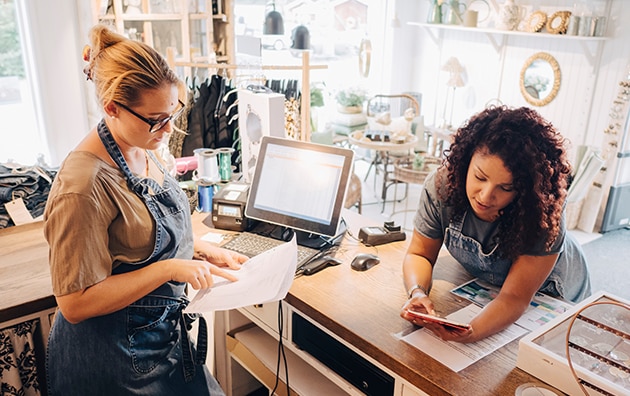 When inflation is on the rise, small businesses need to evaluate their insurance coverage to avoid potential gaps in the event of a claim. Learn how to protect your small business against inflation.
Learn how to use digital marketing to help grow your small business. This includes social media, email marketing, SEO, online advertising, and customer reviews.
What else do we offer?