Car Insurance Made For Canadians
However, you get around, you've got a lot riding on your wheels. Choosing the right insurance for your vehicle helps protect you and your loved ones wherever the journey takes you. With 24/7 auto claim service, Travelers Canada is here when you need us.
*Personal insurance policies are underwritten by The Dominion of Canada General Insurance Company, part of Travelers Canada. We do not currently offer personal insurance in Québec, Manitoba or Saskatchewan.
What's Covered Under Your Auto Insurance?
Car insurance with Travelers Canada provides protection for a range of vehicles, from your family truck or daily commuter, to antiques and motor homes. Covered vehicles include:
Personal-use vehicles
Motorcycles
Classics – collector vehicles 15 years old or more, in very good condition, for show only.
Antique – vehicles 25 or more years old and in Alberta, 30 years or more, for show only.
Motor homes – used for recreation, not as your principal residence.
Recreation – off-road 4-wheel all-terrain vehicles, snowmobiles, personal-use utility or camper trailers.
Car insurance coverage varies by province. See below for car insurance options available in your region.
Types of Car Insurance Coverage
Travelers Canada offers car insurance coverage for customers in Ontario, Alberta, Nova Scotia, New Brunswick, Prince Edward Island, Newfoundland and Labrador, and The Northwest Territories, Nunavut and the Yukon.

Read more about the different types of auto insurance coverages available.
Third Party Liability (Bodily Injury and Property Damage)
Bodily injury and property damage liability coverage provides compensation for injuries to other people, legal expenses, or property damage caused by your vehicle if you are at fault in an accident. Car insurance coverage amounts are based on policy limits.
Auto Accident Benefits
These insurance benefits provide compensation to you and any other passengers in your car for medical care, income replacement and more if you're involved in an accident. 

Auto Accident Benefits coverage is optional for customers Newfoundland and Labrador. 
Uninsured Automobile
Protects you if you are involved in an auto accident in which the other motorist is not insured.
Collision*
Provides coverage for damage to your vehicle if your car hits another car or an object, or your vehicle rolls over. 


Comprehensive*
This coverage applies when your car is damaged but not in a collision. It provides coverage for losses because of theft, fire, vandalism, windshield damage and falling objects.


Loss of Use*
This coverage provides compensation for renting a car when you lose access to your vehicle because of a claim.
*Optional coverages, subject to certain limits. Contact your broker for more information about these options.
Direct Compensation - Property Damage
Receive compensation from Travelers Canada for damage to your vehicle or its contents when you're in an auto accident that wasn't your fault. Your claim is processed without waiting for a third-party decision.

Effective January 1, 2022, Direct Compensation Property Damage coverage is available for customers in Alberta. All not at-fault claims will be settled with DCPD. DCPD coverage will be added to your policy when it renews. For more information, please contact your insurance broker.

DCPD is not currently available in the Northwest Territories, Nunavut or the Yukon. Not-at-fault claims are settled by the insurance company of the at-fault driver as part of the Third Party Liability claim process.
*Optional coverages, subject to certain limits. Contact your broker for more information about these options.


How do I save on my car insurance?
Dual Coverage: Both your home and car are insured with Travelers Canada.

Multiple Vehicles: You have more than one car insured.

Safe Driving Education: You have completed your driver training.

Clean Driving Record: You have no convictions in the past 3 years and no at fault accidents in the past 6 years.

Student Away from Home: You have a child with limited access to an insured vehicle while attending school.

Retired: You are a retired resident of Ontario.
Travelers Essential™ auto insurance for customers in Ontario: Provides a monthly policy with a package of popular coverages. Includes $2 million Bodily Injury and Property Damage with $1,000 All Perils coverage for damage to your vehicle.

IntelliDrive®: You download a smartphone app to monitor your driving performance. Customers have the opportunity to earn discounts on their premiums based on their safe driving habits. 1 Learn more about Travelers IntelliDrive at travelerscanada.ca/intellidrive. 
1 At renewal, safe driving habits can lead to savings of up to 30%, while riskier driving habits may result in a higher premium.
Still have questions about car insurance?
Check out our FAQs
When you're in an accident, contact Travelers Canada and your insurance broker to file your claim right away. Our claim emergency service is open 24/7, and we will contact you within 4 business hours of receiving a notice of a new claim. You'll be assigned an adjuster who will walk you through the claim process following the accident.
You should update your car insurance policy whenever something new happens that may impact the coverage you need and how the policy is rated.  Examples include but are not limited to; address changes, vehicle purchases, a child getting their driver's licence, new drivers living in the home and any changes in your circumstances where you think you may want to revisit your coverage. Your auto insurance broker is available to provide you with expertise to help with any changes.
Your claims, convictions, and insurance history, and type of vehicle is factored into the cost of insurance. Your deductible, coverage options and applicable discounts are all part of determining your car insurance premium.
Yes. Vehicle specifications, costs to repair, industry claim data and other factors affect your car insurance rate. We regularly evaluate the latest vehicles including electric vehicles and hybrids and review industry trends to keep current with the market. Additionally, recreational vehicles are subject to different rates than your primary vehicle.
You have flexibility with how you pay your auto insurance premium. You can make an annual payment, 3 payments or 12 monthly payments. We accept payments through online banking, cheque or credit card (conditions apply). Learn more about our payment options here.
The amount of the deductible will be taken off the amount we pay you for a claim. The amount of the deductible on your car insurance is a personal choice. Selecting a higher deductible may result in a lower premium for the auto coverage.
The right car insurance choice depends on personal choice and preferences. Higher limits and additional coverages provide more protection. Higher deductibles can lower your premium. Consult with your broker to discuss the best combination of coverages, limits and deductibles to meet your vehicle insurance needs.
Most coverages are excluded on your personal vehicle policy for any time when you are using your vehicle for ride sharing purposes. As a result, you should check with the ride sharing company about what coverage it offers. It offers protection and you are using your vehicle for ride sharing, you must advise your broker so that the situation can be evaluated.
We consider any convictions for cell phone use or distracted driving to be significant and will increase the car insurance rate accordingly.  We encourage drivers to be cautious and provide the best insurance rates for conviction free drivers. Your overall driving record is used to determine your car insurance rate.
Yes, electronic or digital pink slips are now available for customers in Ontario, Nova Scotia, Prince Edward Island and Newfoundland and Labrador. Paper pink slips are not being eliminated; however, this change allows for more flexibility, ease of use and security for our customers looking for a digital solution when asked to present proof of car insurance. Please contact your broker if you are interested in switching to this option.
Travelers Canada Distracted Driving Insights and Expertise
Every Second Matters™ initiative
Driving distracted is a dangerous and common occurrence on today's roadways. With roadway fatalities a serious concern, the Travelers Institute® Every Second Matters™ distracted driving initiative recognizes that every driver, passenger, cyclist and pedestrian has a role to play in changing social norms around distraction. Learn more at travelers.com/travelers-institute/distracted-driving.
Auto Safety: Prepare & Prevent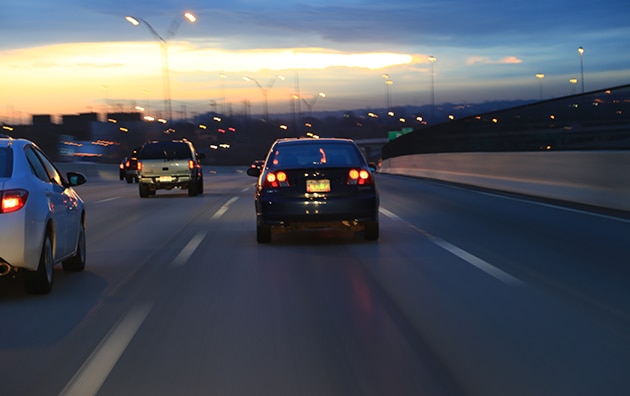 Help prevent rear end collisions by minding the distance between your car and other cars on the road. Learn about the 3-second rule for following distance.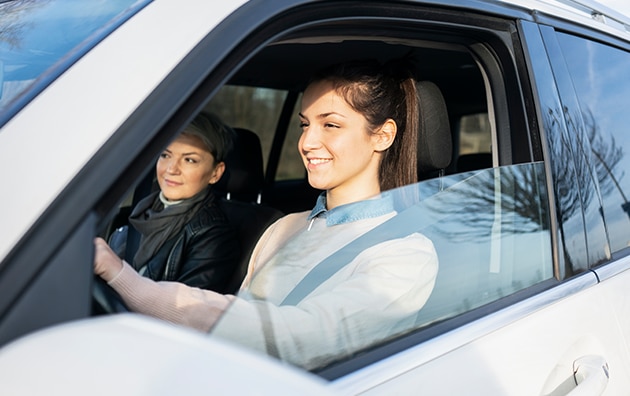 Teen driving apps are designed to help teens stay safe on the road, from monitoring speed, to preventing texting while driving. Learn more from Travelers Canada.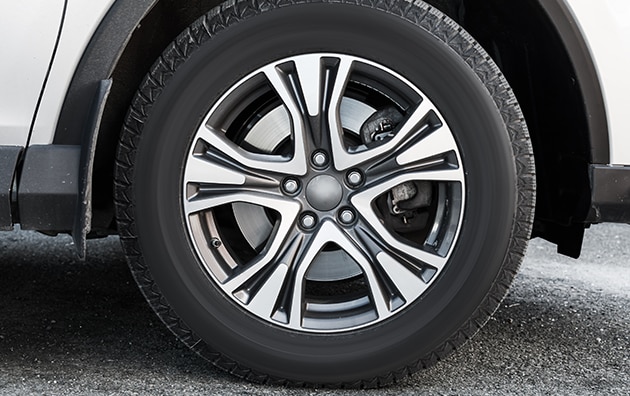 How you handle a tire blowout can make a difference in preventing an accident. Learn how to handle a tire blowout, tire blowout causes, and more from Travelers Canada.
*Personal insurance policies are underwritten by The Dominion of Canada General Insurance Company, part of Travelers Canada. We do not currently offer personal insurance in Québec, Manitoba or Saskatchewan.
Find a Broker
Need a Broker?
Get the personal service and attention a broker provides. To learn more about insurance options in your area, find a Travelers Canada broker near you.
Find a local broker in your area: