Project Loss Insurance
Construction projects involve a large amount of risk, even for the very best contractors. A sizeable loss on a project can lead to business impairment or worse: complete failure. Business failure means the loss of business assets and oftentimes personal assets as well.

Travelers Canada Project Loss Insurance (PLI) is designed to mitigate the risk of a catastrophic project loss, helping contractors emerge from the loss rather than succumb to it.
Who is this right for?
Coverage is available for all contractors and is not limited to current Travelers Canada Surety clients. This policy is designed to cover a broad range of contractors and situations including the following:
General contractors
Heavy civil contractors
Trade Contractors
Business Owners looking for Corporate and Personal Wealth Protection
Employee Owned Companies (ESOP's)
Companies Considering Succession
What's Covered?
Project Loss Insurance offers contractors the ability to share the risk of severe project loss, including loss associated with the following, that may be difficult to insure, such as:
Bad estimates
Poor production
Subcontractor failure/default
Delay damages
Price escalations
Manufacturer/supplier failure
And many more
Key Features
PLI was created as a risk-sharing solution for contractors to further protect their assets and ultimately help them build a better business for the long-term. Your partner, Travelers Canada, is standing with you in difficult moments.
Project Loss Insurance can provide interim payments for an anticipated covered project loss during the life of the project.
Through the underwriting process, PLI can help contractors improve financial reporting and internal controls to better prevent (and control) catastrophic losses and improve overall operations.
Additional Resources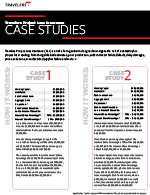 Read examples of how PLI can protect customers from a catastrophic loss.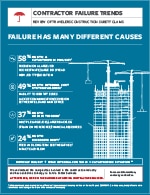 Read more about contractor failure trends and our blueprint for better success on the jobsite. 
What else do we offer?