New Home Warranty
What is New Home Warranty?
New home warranty is insurance coverage that comes with most newly built homes. It protects the homeowner against construction defects for a specified amount of time. 
*New Home Warranty policies are underwritten by The Travelers Insurance Company of Canada. We do not offer New Home Warranty coverage in Québec. Warranty coverage is currently only offered in Alberta, British Columbia and Saskatchewan.
Why Travelers Canada?
Financial strength, diversity of products and commitment to service excellence have earned Travelers Canada a reputation as Canada's leading provider of surety and residential real estate products. Travelers Canada's market-leading Home Warranty Line is now available across Western Canada. Travelers Canada has been leading the way in the home warranty business since 1999.
We offer residential real estate products, including:
New Home Warranty coverage is available in BC (2-5-10), AB (1-2-5-10) and Saskatchewan (2-5-10). 
Deposit Protection Insurance (DPI) is a residential real estate product benefiting member builders in British Columbia and Alberta.
Development Bonds are an alternate form of security that supports the performance obligations incurred in respect to Development Agreements (these may include the grading, servicing and development of real estate projects).
Building Envelope Repair Warranty legislated 2-5 Year Home Warranty coverage for larger products being repaired by fully qualified building envelope renovation contractors.
Equity Edge™ New Home Deposit Bonds help ease the financial burden of purchasing a home in a development project.
Renovation Warranties provides the most comprehensive third party 2-5-5 renovation warranty in North America.
Interested in additional warranty products? Find more warranty products offered from Travelers Canada here.
Find What Fits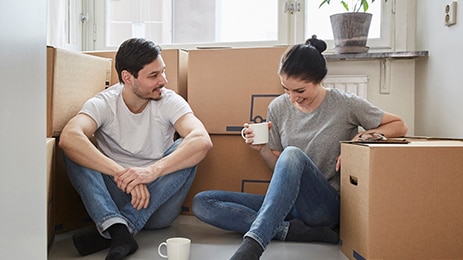 A new home is likely the largest investment you'll make. Ensuring your home comes with a Travelers Canada new home warranty gives you peace of mind as you cross the threshold to the next phase of your life. Travelers Canada protects your investment from defects when you purchase a new home built and sold by one of our approved builders.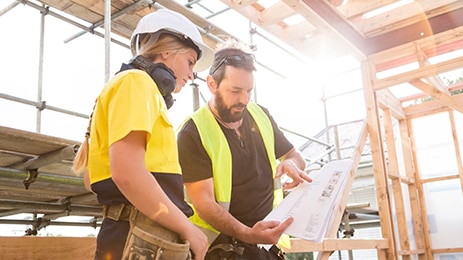 Travelers Canada is a full-service new home warranty provider. We provide underwriting, home registrations, technical support and claims handling. Offer your buyers leading home warranty protection with coverage from Travelers Canada. Learn more about our offerings.
Warranty Claim Services
We understand that your needs filing a home warranty claim are different than home, auto, or business claims. Our Claim professionals have walked countless other homeowners through the process and have specialized warranty expertise. Learn more about how to report a warranty claim and the warranty claim process.
What else do we offer?