How to Protect Your Small Business Against Inflation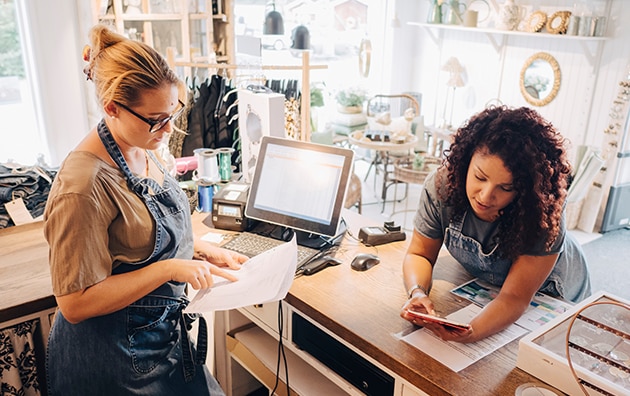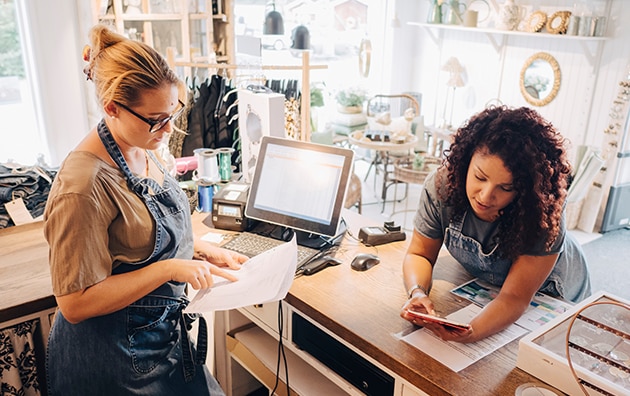 We've all noticed prices creeping up. Severe weather, supply chain disruptions and inflation have driven the Consumer Price Index to a 30-year high.1 These inflationary pressures can affect companies of all sizes, but they can be especially significant for small business owners who may have fewer resources to help safeguard against rising costs.
How Does Inflation Affect Small Businesses?
Several trends are impacting inflation today, all of which can affect small businesses when they experience an insurance claim. These can include:
Building costs. Supply chain issues related to materials and rising labour costs are contributing to a rise in the cost of constructing new buildings. In Canada, non-residential building costs are on the rise. In fact, they increased 12.8% in just the first quarter of 2021.2
Global demand. Competition for building materials continues to increase. For example, in January 2022 the cost of iron and steel products rose 59.6% year over year due in large part to global demand.3  
Extreme Weather. Weather catastrophes can cause local inflationary pressures which are compounded by the fact that the frequency of extreme weather events continues to increase. In fact, insured damages from severe weather in Canada cost $2.1 billion in 2021.4
As materials and labour costs rise, many business owners have found it nearly impossible to rebuild their commercial properties when their insurance policies were based on outdated limits. Despite these risks, 25% of Canadian small businesses are underinsured, according to recent research from Deloitte.5
As a result, more small business owners find it difficult to come back from a major loss. Many are at risk of not opening after a major loss event because they could find themselves underinsured and unable take on the unexpected out-of-pocket costs required to open their door.
What Does Small Business Insurance Cover?
As a small business owner, you need to protect a variety of business assets, including buildings, vehicles, inventory, equipment, and the loss of business income caused by any downtime after an incident.
That's why it's so important to purchase a commercial property and casualty insurance policy. This type of policy covers property such as buildings, business personal property, lost business income and liability to help cover the cost of any third-party claims against your business. Vehicles owned by the business can be covered separately under commercial auto policies.
The rising cost of materials required to rebuild a structure after significant damage from a fire or other covered loss events isn't the only inflation risk to consider when working with your broker to set your policy limits. Inflation also affects equipment replacement costs for an array of property types, including forklifts, customized shelving and specialized manufacturing equipment. Your policy's coverage for some of these items may have special limits or might be included as part of your building or business personal property limit.
Consider the full range of business personal property types:
Recently added property, stock or equipment.
Large and small equipment.
Computer and IT equipment.
Material handling equipment.
Tooling, dies and molds.
Property of others under your care, custody or control.
Improvements and betterments, such as fixtures, alterations or additions.
Why Are My Business Insurance Premiums Increasing?
As with most property-related insurance policies, the commercial property and casualty insurance policy that you purchase for your business has limits on buildings and business personal property that you want covered. Insurance companies typically adjust those limits automatically on an annual basis to help small businesses keep up with inflation. That's one of the reasons why premiums tend to rise during inflationary times.
Smart Insurance Decisions to Help Protect Your Business Property from Inflation
It's a good idea to review your limits with your broker annually, because the amount of coverage you have can make all the difference between a soft and hard landing in the event of a loss. Ask your broker about how choosing replacement cost coverage—which is designed around the current market value of buildings and materials—as opposed to "actual cash value" coverage—which generally takes into account how the value of certain property depreciates—might affect your specific coverage experience and which type of policy best suits your needs.
Some policy add-ons that may be more attractive when prices are volatile include those that provide a buffer on limits that go beyond the stated values of the property in your policy. For example, Travelers OPTIMA® for Small Business policies offer these popular options:
Replacement Cost Plus increases the building valuation up to 125% of the scheduled building limit in the event of a covered loss.
Inflation Guard includes an option that raises limits for building and/or business personal property by a selected percentage up to 9.5% as a buffer against inflationary pressures. This would be on a pro-rated basis during the policy term. Inflation Guard's adjustments are independent of other limit increases such as Replacement Cost Plus.
Three Actions Every Small Business Owner Can Take Today
Let's face it. You have plenty of worries when it comes to running your business in volatile economic times. You shouldn't have to worry about your ability to rebuild after a claim. Below are three steps you can take to help ease your mind:
Create and regularly review and update your business continuity plan. Pay particular attention to preparing for potential property, liability and business income losses. Be sure to discuss appropriate insurance coverage limits with your broker.
Conduct a comprehensive self-valuation of your business's personal property to determine your level of risk exposure.
Ask your broker about your coverage limits and confirm you have the right coverages in place for your business.
Small Business Insurance from Travelers
To learn which types of small business insurance may be appropriate to help protect your business and the amount of coverage you need, talk with your broker.
Sources:
1 Statistics Canada
https://www.statcan.gc.ca/en/subjects-start/prices_and_price_indexes/consumer_price_indexes
2 Statistics Canada
https://www150.statcan.gc.ca/n1/daily-quotidien/220505/dq220505b-eng.htm
3 Statistics Canada
https://www150.statcan.gc.ca/n1/daily-quotidien/220228/dq220228b-eng.htm
4 Insurance Bureau of Canada
http://www.ibc.ca/ns/resources/media-centre/media-releases/severe-weather-in-2021-caused-2-1-billion-in-insured-damage
5 Deloitte
https://www2.deloitte.com/content/dam/Deloitte/ca/Documents/financial-services/ca-en-financial-services-17-5323V_Unlocking_the_small_business_opp_EN_-_Web_AODA.pdf