Tips for Preventing Catalytic Converter Theft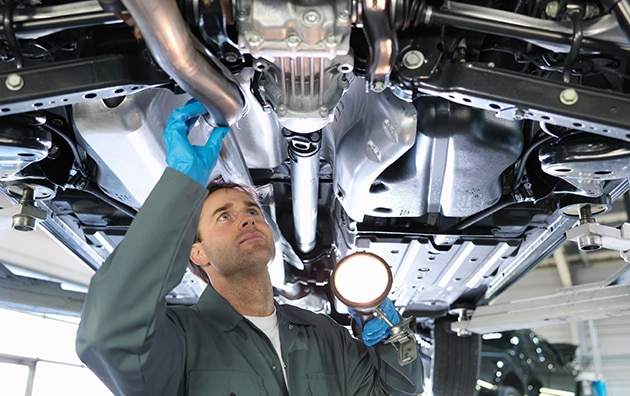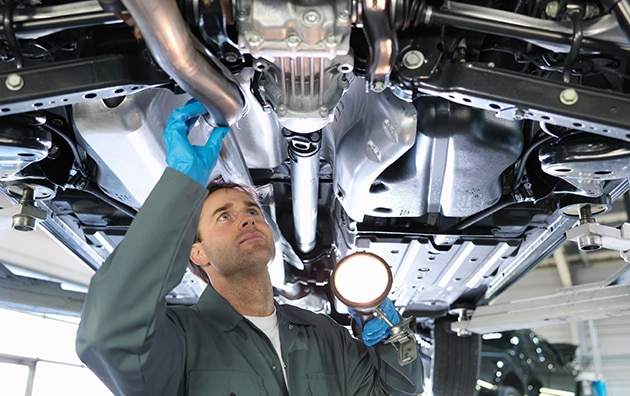 What are catalytic converters and why are they being stolen?
A catalytic converter is a vital element of your car's exhaust system, located on the underside of your vehicle. Catalytic converters control emissions by turning harmful exhaust pollutants into safer gasses. In order to do this, the technology behind catalytic converters uses precious metals including platinum, palladium and rhodium. The precious metals contained within the catalytic converter are the main reason this theft occurs.1

In recent years, the value of these precious metals has significantly increased, making catalytic converters an increasingly popular target for thieves to steal and resell.2 While a catalytic converter theft can get a couple hundred dollars per unit, the cost to replace a stolen catalytic converter can cost thousands of dollars.3 

"This increase in theft is a crime of opportunity spearheaded by organized crime groups. Thefts are targeted and well-planned, leaving innocent claimants financially vulnerable. We encourage vehicle owners to pay particular attention to this exposure and take the necessary steps to help prevent themselves from becoming a victim to this crime," says Gavin Mascarenhas, Vice President, Claim at Travelers Canada.

How do I know if my catalytic converter has been stolen?

Catalytic converter theft often occurs at night and goes unnoticed until the victim of a theft turns on their engine the following day.4 If you suspect you have been victim to catalytic converter theft, there are some telltale signs to keep an eye out for, including:
Your vehicle starts making a loud roaring sound when you turn on your engine (which gets louder as you accelerate)
An increase in exhaust fumes or noticeable foul odours
Your vehicle starts making a sputtering sound as you change speeds
Your vehicle seems less responsive than usual
Your check engine light comes on
You notice missing parts under your vehicle near the muffler

Will my insurance cover catalytic converter theft?

It is important to check your auto insurance policy. If you don't have comprehensive coverage for your vehicles, you should consider it. Having only liability and collision coverage means that you're not covered for the replacement of a stolen catalytic converter or repairs related to the damage from its removal. At Travelers Canada, comprehensive coverage includes non-collision related damage to your vehicle, such as losses due to theft and vandalism. 

If you're not sure what your policy includes or want to expand your policy, check with your insurance provider to see how you can maximize your insurance coverage and minimize the impact of a stolen catalytic converter.


Top tips for preventing catalytic converter theft

The following vehicle theft prevention tips from Rick Wirkowski, Vice President, National Product Development & Support, Personal Insurance, Travelers Canada and Ian White, Unit Manager, Travelers Investigative Services (TIS), may help customers prevent catalytic converter theft and avoid the hassle and unexpected expense of replacing a catalytic converter:
Ensure that you have comprehensive coverage for your vehicles.
Park your vehicles in a locked garage.
If parking outside, ensure the parking spot is well lit and park with your exhaust close to a wall.
Consider installing motion-sensitive lights and cameras to deter thieves.
Turn on your car alarm, and (if possible), set it to react to vibrations.
Consider having your Vehicle Identification Number (VIN) engraved into your catalytic converter. If it does get stolen, it could be easier to track and may be returned to you after an attempted resale.
Consider fitting your catalytic converter with a protection device that makes it much more difficult to access and steal.
Paint your catalytic converter to deter potential sellers.5 
"The more we can help our customers protect themselves and avoid claims in the first place, the better," concludes Mascarenhas.

For more information and car safety tips, please visit www.travelerscanada.ca/prepare-prevent/car.



Sources:
1 https://bc-cb.rcmp-grc.gc.ca/ViewPage.action?siteNodeId=2087&languageId=1&contentId=69066
2 https://bc-cb.rcmp-grc.gc.ca/ViewPage.action?siteNodeId=2087&languageId=1&contentId=69066
3 https://www.cbc.ca/news/canada/new-brunswick/catalytic-converter-thefts-1.6635646
4 https://globalnews.ca/news/7689523/catalytic-converter-thefts-canada/