Apps to Help Keep Your Teen Driver Safe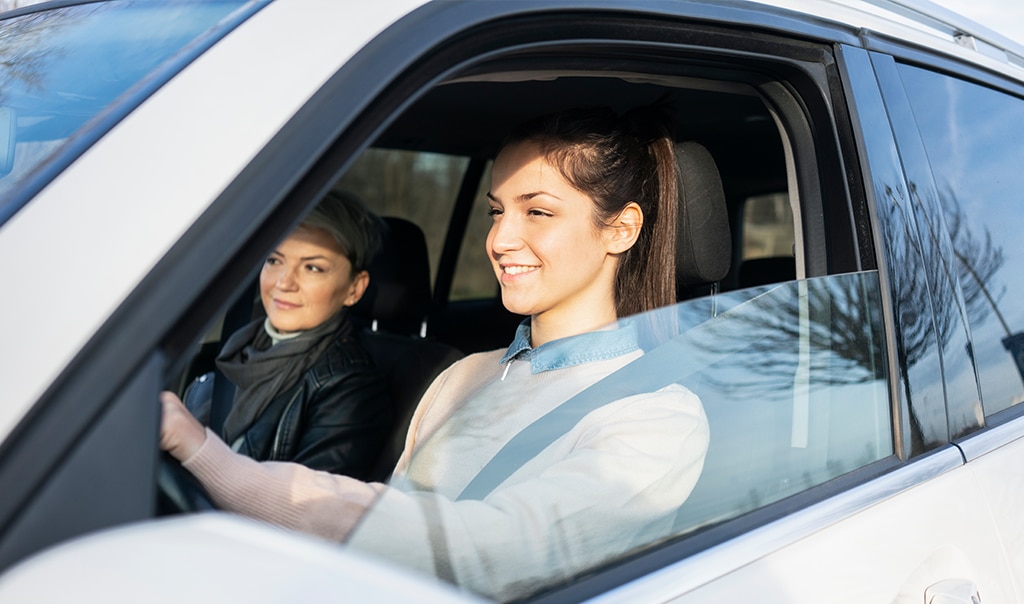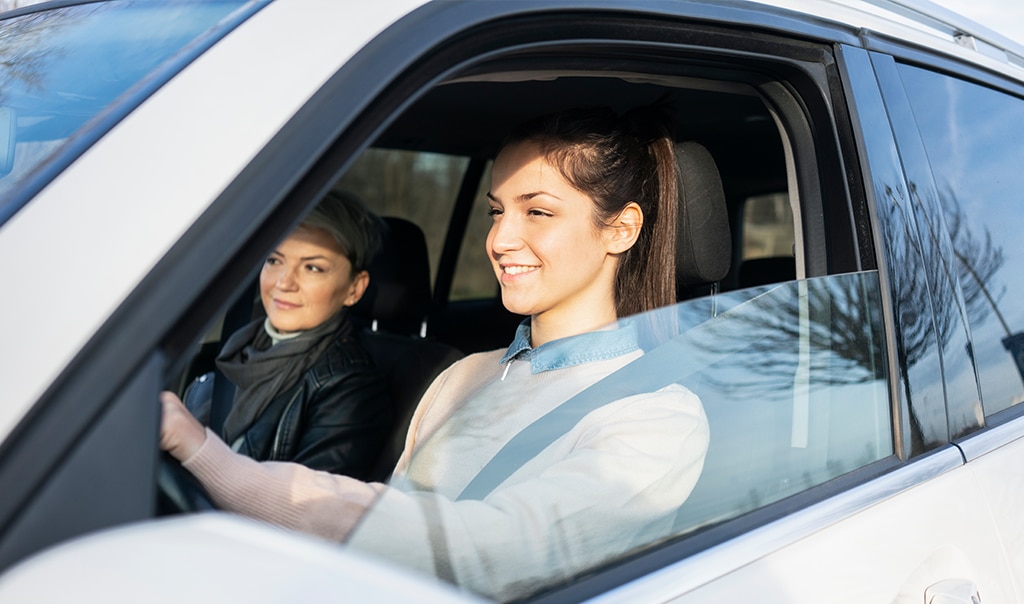 Obtaining a driver's license is a major rite of passage for millions of young people across the country. Getting a license means freedom, self-reliance and the ability to hit the open road. But with that privilege comes risk and increased responsibility. As a parent, it is important to help your teen stay safe on the road—and new technologies can make it easier than ever.
Where to Find Safe Driving Apps
There are many safe driving apps for teens with a variety of features. You can find apps for iPhone in the App Store and for Android in Google Play. In those stores, you can search by feature or brand name to find the best app for your needs.
Some apps are installed on both your teen's phone and your own, while others require purchasing a GPS tracker to attach to your teen's car. Some apps are paid, some are free, and others have a free trial or free version with paid premium features. Searching in the right store for your phone will lead you to the best options available.
Where Is My Teen?
One of the biggest worries for parents is where their teen is when driving. While the hope is that the teenager will go to school, work and maybe a friend's house as planned, the occasional diversion from the plan or the unfortunate breakdown on the side of the road can be expected. Knowing where your teen is when running late can alleviate concerns.
Top teen driving apps have the ability to report the car's location back to parents. When your teen is out, you can look at your phone to see where he or she is.
How Fast Are They Going?
While it is important to know where your teen is going, it is also important to know that he or she gets there safely. Teens can be distracted easily, and things, such as speed limit signs, may be missed or ignored. Teen driving apps are designed to track average driving speed and top driving speed, and report back on different road segments.
Certain apps can send notifications when your teen is speeding or goes over a predefined maximum speed. If your teen knows you can receive alerts and are keeping an eye on his or her driving behavior, he or she may be encouraged to make smarter driving decisions. And, if not, you have the information to coach your teen on safe driving.
Lock Dangerous Phone Use While Driving
Distracted driving is a serious problem for teen drivers. In fact, 63% of millennials (ages 18 to 34) who admit to making communications while driving, admit to doing so using their mobile device once a week or more often, so teaching your teen to put down the phone when on the road is vital for driving safety.1
Many teen driving apps automatically lock the phone when the car is in motion. Teens may argue that the apps are an invasion of their privacy, but research shows the risk of being involved in a crash or near crash is higher due to driving distracted. Ten per cent of adult Canadian drivers have been pulled over and/or faced legal consequences for driving distracted, and five per cent have caused an accident because of their own distracted driving, according to a 2018 Travelers survey.2 
Teach Good Habits to Last a Lifetime
Make sure your teen follows the rules of the road by teaching him or her responsible, safe driving habits from day one. However, you cannot be there every minute they are driving, so consider using technology to ensure they come back home safe. It will keep your teen safer and help you rest easy anytime they take the keys and hit the road.
Sources:
1  Speak Out, Millennials are getting loud about distracted driving. https://www.travelerscanada.ca/iw-documents/canada/Travelers-Canada-Millennial-Infographic_DistractedDriving_Final_EN.pdf

2 Every Second Matters, A Conversation Starter on Reducing Distracted Driving Risk. https://www.travelerscanada.ca/iw-documents/canada/Travelers_Institute_Distracted_Driving_Conversation_Starter_EN.pdf