How to Choose Car Insurance in 4 Steps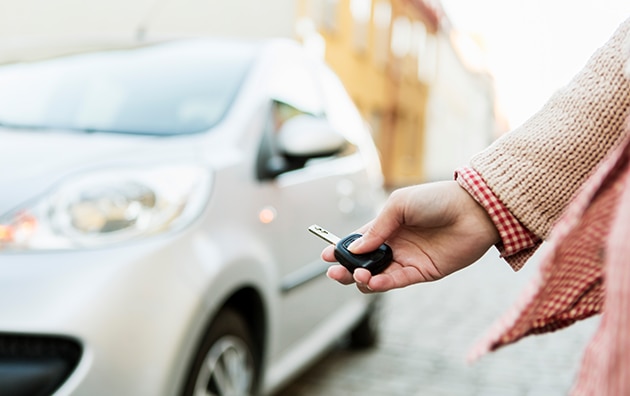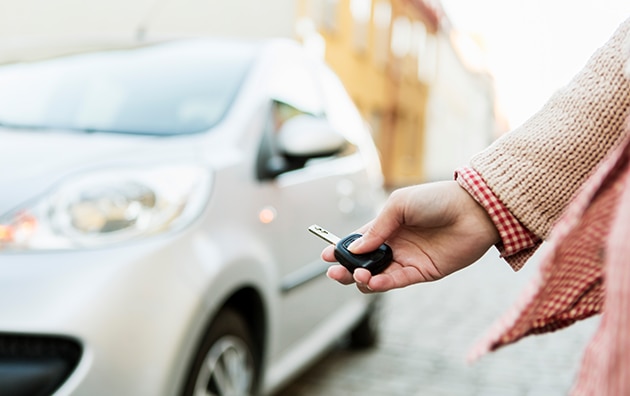 Because there are so many companies selling car insurance, sorting through all of the choices to find the right policy for you and your family can be a challenging task. With each insurance company claiming to offer the best value, it's easy to feel confused. At first glance, all policies may look the same, but there are important differences you may need to consider. Your goal should be to find one that includes all of the benefits you need at a competitive price.
Follow these four steps for finding the best car insurance policy for you:

1. Determine the Level of Coverage You Need
The cheapest policy may not be the one you need. Inexpensive plans may not provide collision coverage, which pays to fix your own car following an accident. They may not offer comprehensive coverage, which covers damage to your car not caused by auto accidents, such as natural disasters, theft or vandalism.

A policy that offers only the minimum amount of liability protection required by law may save you money at the outset, but it probably won't cover the legal claims that can stem from serious accidents involving property damage or injuries.

Remember that not everyone's insurance needs are the same. It is important to get the right insurance for your unique needs.

2. Review the Financial Health of Car Insurers
Everyone wants a good deal on their auto insurance policy, but low rates won't do you any good if the company you choose isn't around to pay its claims. Select an insurer with a high financial strength rating as determined by an independent rating agency, such as AM Best®, the largest credit rating agency in the world specializing in the insurance industry.1 AM Best's credit ratings are an independent opinion on an insurance company's ability to pay claims, debts and other financial obligations in a timely manner.2

3. Compare Several Car Insurance Quotes
You can shop for insurance by working directly with insurance brokers. Getting multiple quotes is important because prices for the same level of coverage vary greatly. That happens because insurance prices are based on risk. Each insurance company has its own formula for measuring the policyholder's risk for filing claims.

Some companies, in certain provinces, rely heavily on insurance scores to determine how likely policyholders are to file claims. Other companies may give more weight to the type of car you drive and how expensive it would be to repair following an accident.

Where you live also can be a factor in determining what you pay for car insurance. If your postal code has a higher-than-average rate of car accidents, your insurance costs could be higher.

4. Ask About Discounts
Many insurance companies offer discounts*. A new driver who has taken driver education classes may qualify for a reduced insurance rate. Some insurance companies offer discounts to drivers who are retired or if they have more than one vehicle insured. If your car has winter tires, that also could qualify you for a discount.

Be sure to request a list of all available discounts. It could make a big difference in how much you pay for your policy.

Sources:
1 AM Best®, About Us. https://web.ambest.com/about/
2 AM Best®, What We Do. https://web.ambest.com/about/


*Discounts may vary by province and individual risk characteristics. Discounts are subject to eligibility, availability, do not apply to all coverages, and are not guaranteed.

This document is provided for informational purposes only. It does not, and it is not intended to, provide legal, technical or other professional advice, nor does it amend, or otherwise affect, the provisions or coverages of any insurance policy or bond issued by Travelers Canada. Availability of coverage referenced in this document can depend on underwriting qualifications and relevant laws and regulations. Travelers Canada disclaims all warranties whatsoever.

The use of any services or the implementation of any product or practices referenced in this material is at your sole discretion. In no event will Travelers Canada or any of their subsidiaries or affiliates be liable in contract or in tort to anyone who has access to or uses this material for the accuracy or completeness of the information contained herein. This document is not designed to be comprehensive and it may not apply to your particular facts and circumstances. Consult as needed with your own legal advisor or other professional advisor regarding the sufficiency of any resources referenced herein.