What Is Home Staging and What Does It Cost?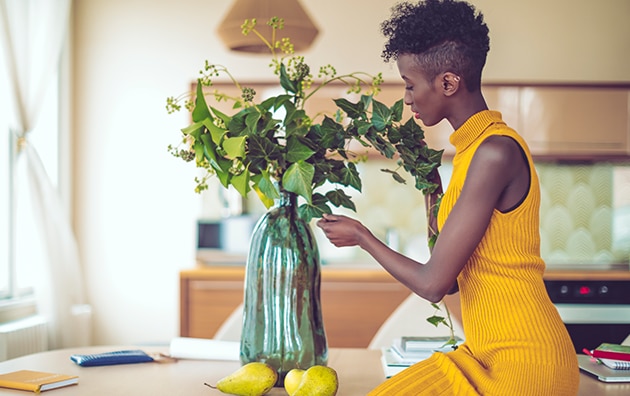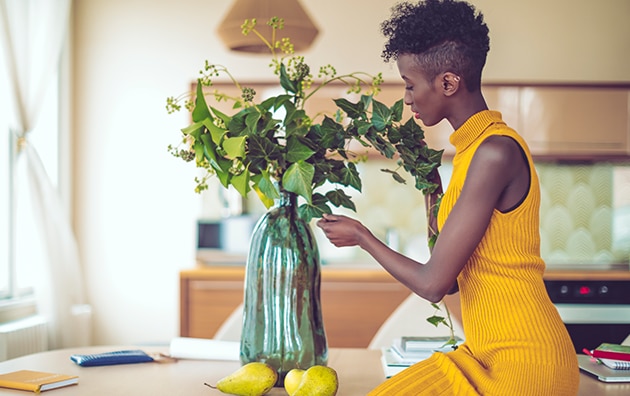 If you're looking to sell your home — and get top-dollar for it — staging the property can help you do it.
Put simply, staging means preparing the home for a potential buyer — or "setting the stage," if you will. It involves redecorating, rearranging furniture, cleaning and other aesthetic strategies to present the home in the best possible light. The goal is to make the home as appealing as possible to the most potential buyers.
Benefits of Home Staging
Home staging comes with many benefits. For one, it can make it easier for potential buyers to envision themselves in the home. It provides a clean palette of sorts — one without clutter, personal photographs and other items that might turn off a buyer or make it hard to imagine themselves living on the property.
Staging also makes a home look more "move-in ready" — meaning that it doesn't seem to need a lot of work or repair before a new buyer could move in. Staging could help give that impression, which could be a nice advantage for you in successfully selling your home.
Finally, staging a home makes it easier to market. It looks better in listing photos (which can play a big role in today's home-shopping process), and it is also more eye-catching when shared on social media, printed on flyers and displayed in other visual marketing mediums. As a result, staged homes typically sell faster. 
Options for Home Staging
You have a few options when looking to stage your home. You can choose to do the process yourself (DIY); you can look to your real estate agent for help; or you can bring in a professional staging company to do the work on your behalf. In some cases, you could also do a combination of these options.
DIY: If you're confident in your abilities to design and present the property, or you simply want to save some cash, doing your home staging yourself can be a good option. Things you might want to consider include: repainting and touching up the walls, rearranging your furniture, adding new throw pillows, removing any personal photos or décor and adding warm touches like fresh flowers.
Your Real Estate Agent: Many real estate agents believe strongly in staging's ability to improve a home sale. As a result, they will help their clients prepare and stage the home before photographing it, listing it or beginning to market it. While some might only provide recommendations for how sellers can stage the home themselves, other agents will get hands-on in the process. They may even have a collection of décor items they can share with you to spruce up the property.
Professional Stagers: If you're looking for a more hands-off way to stage your home, you can opt for a professional stager or staging company. These are experts in the field who often have interior decorating, design or even real estate experience that can work in your favor.
Though these pros do come at a fee, they typically do the work for you. They will evaluate your home's current condition, make recommendations on how to improve its overall appeal to potential buyers and marketability, and then put those suggestions into action by rearranging the furniture, bringing in new décor or helping you declutter.
Often, stagers have a large inventory of furniture, décor, artwork and other items they can pull from to help your home look its best. Just be aware that using a stager's inventory may come with an extra fee, so be sure to ask about that.
Travelers Canada Insurance allows you to customize your coverage to fit your unique needs. We focus on understanding you, so you'll feel right at home working with us.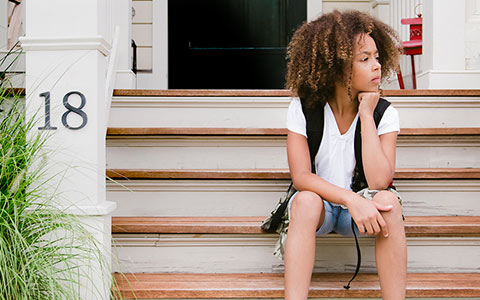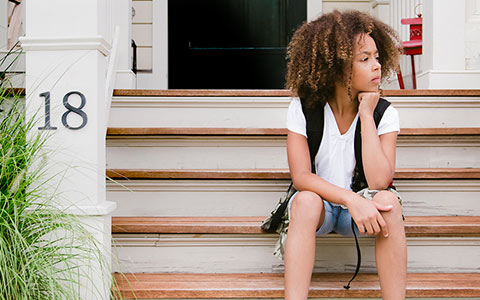 How Much Does It Cost to Stage a House?
Though staging costs vary, and depend on several factors, including the size, location and price of the home, the exact type of staging services you're looking for, and whether you need additional furniture, décor or other items in your staging efforts. Some agents recommend spending between 1 to 3 percent of your home's listing price on staging.
If you're staging your home yourself, you'll want to consider the costs of things like:
Paint and home repair supplies.
Storage units and organizers, if you'll be decluttering.
New furniture and décor.
Floral arrangements.
Cleaning supplies.
Consider shopping at thrift stores or second-hand shops for any new décor or furnishings you might need. You might also want to focus your staging efforts on only a few rooms — higher impact areas like the living area, the kitchen and the master bedroom.
Is Home Staging Worth it?
From a financial standpoint, staging can add measurable selling appeal to a home. To determine if staging a house is worth it, you'll want to consider a few things, including:
The cost of staging it (either professionally or on your own).
The value it could add to your property.
How quickly you're hoping to sell the home.
How competitive the local market is for sellers.
Home staging may increase the likelihood that you'll sell your property and do so quickly, and for top-dollar. If you're on a tight timeline or looking to boost your profits on the sale, home staging can certainly help. It also can be beneficial if your market is particularly competitive for sellers by ensuring your home is memorable, beautiful and stands out from the rest.
If you're ever unsure of whether staging is in your best interest, consider speaking to a local real estate agent. They can help assess your property as well as make recommendations based on the market and preferences of local buyers.

Selling your home is an important life moment. Why not also take it as an opportunity to review your homeowners coverage? Learn more about Travelers Canada and our innovative suite of homeowners insurance products.