Concrete Driveway Care and Maintenance
Information for Homeowners
Concrete has been the preferred building material for driveways and walkways for many years. When properly installed, concrete is very strong and durable. It performs in a variety of climates and wears well. However, like almost all other building materials, routine maintenance is required to maximize lifespan and maintain an aesthetic appearance. With proper upkeep concrete driveways can provide years of serviceability. This bulletin contains some basic care and maintenance recommendations that will extend the life and beauty of concrete driveways.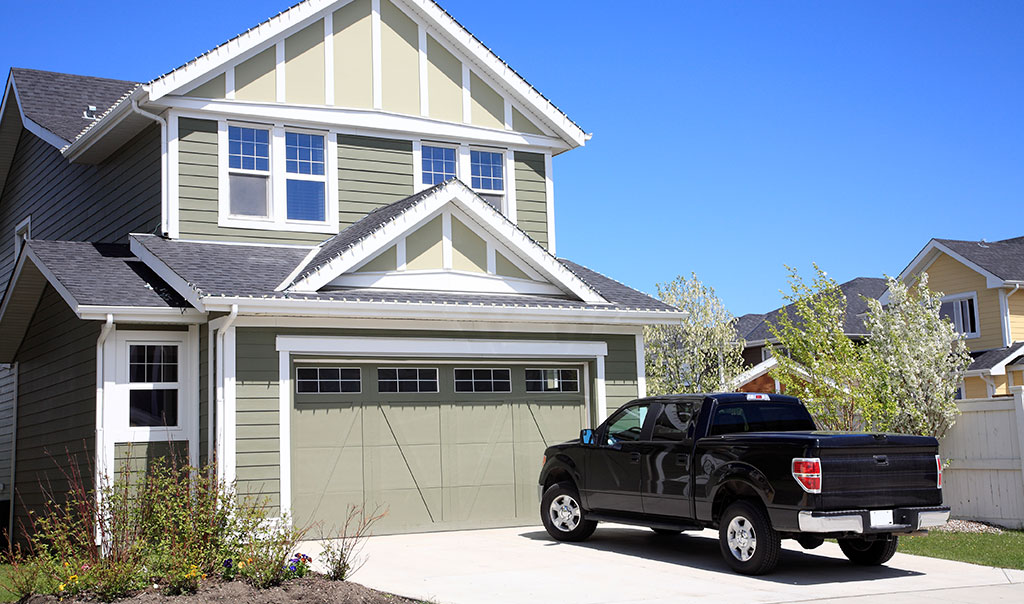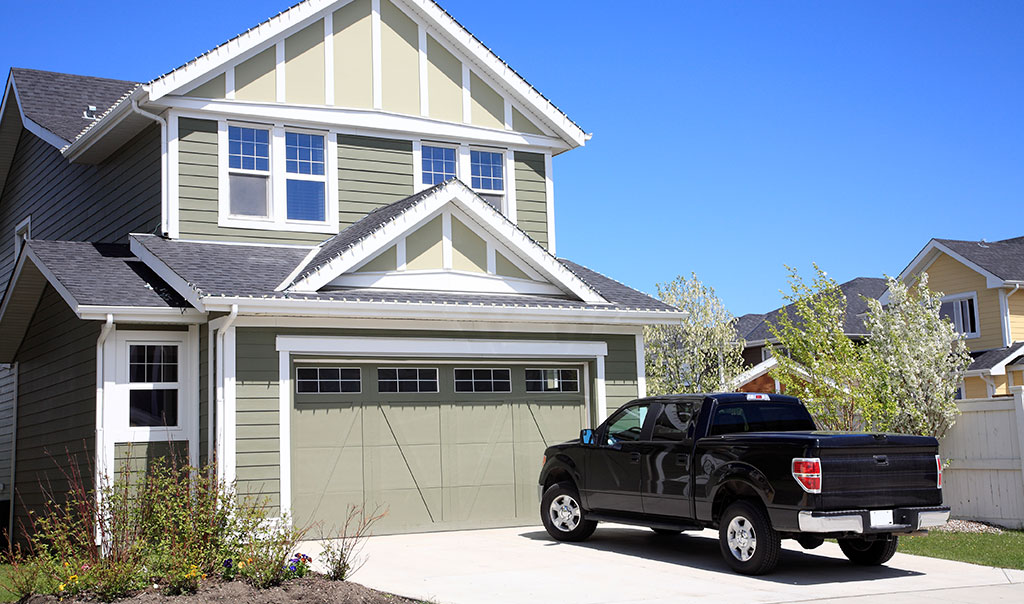 General Care and Maintenance
Refrain from placing any loads on newly poured concrete. This includes driving or parking vehicles for at least twenty-eight (28) days; at which time most concrete mixtures are fully cured and reach full compressive
Heavy vehicles, including large trucks should not park on or drive over residential driveways as they are generally not designed to withstand such heavy loads. These types of vehicles should be especially careful to avoid driving over the lower corners as these areas are the most prone to
Keep excess water away from your driveway, this includes keeping eavestrough downspouts fully extended, placing sump hose discharges away from concrete and minimizing watering the lawn adjacent to the driveway. Excessive water near your driveway has the potential to compromise the integrity of the fill underneath the concrete leadings to voids, which can cause settlement and unsightly cracking. Please refer to Travelers Your Guide to Managing Surface Water brochure for additional information.
Remove organic debris, especially leaves promptly as some foliage can stain concrete.
Keep fertilizers away from driveways as they can deteriorate the surface.
Refrain from using acids to remove stains or clean concrete. Acids can deteriorate and discolour concrete.
Concrete should have a thorough cleaning at least once a year to remove dirt, grime and stains. Cleaning with a stiff nonmetallic broom (or brush) with an approved concrete cleaner is preferable. Caution should be taken when using pressure washers as excessive water pressure can damage the concrete surface.
Cracks in concrete should be sealed or repaired depending on the thickness. Water intrusion through the cracks can undermine the subgrade causing structural and aesthetic issues. Freezing of moisture below the concrete causes the slab to jack (lift) causing cracking. Frost jacking can even cause damage to adjoining structures. 
Concrete driveways and walkways should be sealed every one to three years depending on the sealant's performance. Sealing helps reduce staining, promotes a more consistent appearance as well as reducing moisture infiltration, therefore increasing the longevity of your slab and protecting your investment.
Concrete slabs should be given the opportunity to cure a minimum of 28 days prior to sealing. This may be extended depending on environmental temperatures, amount and type of curing compound used and surface preparation requirements. A quality penetrating sealer should be applied in accordance with the manufacturer's preparation and application instructions.
Winter Care and Maintenance
Concrete driveways require special care and attention during the winter season particularly in northern climates. Moisture laden frozen substrate expands, causing concrete cracking and integrity issues. Freeze/thaw cycles cause surface delamination and deterioration. Below are some basic care and maintenance recommendations that will minimize the impact winter will have on your concrete driveway or sidewalk.
Promptly remove snow and ice from driveways, accumulations increase the probability of moisture penetrating the concrete slab; which has the potential to affect the slabs performance.
Do not use de-icing chemicals or salt on driveways. De-icers are used to melt snow or ice; however, these chemicals can cause deterioration of the concrete. Vehicles passing over the driveway can also transfer these chemicals onto your garage slab causing deterioration there as well. Sand is a good alternative.
De-icers that contain salt, calcium chloride, ammonium nitrate, ammonium sulphates and magnesium chloride are especially damaging to concrete.
Brush away and remove road ice and slush that could contain de-icing chemicals from driveway. These chemicals are generally most prevalent around the road apron and where vehicles park.
Ensure a quality concrete sealer has been applied following driveway placement and is reapplied in intervals throughout the life of the slab. This will help to protect and maintain the structural integrity and appearance of the concrete. Your builder may or may not have applied a concrete sealer. When regularly applied to a concrete surface, these protective coatings limit absorption. Always follow the manufacturer's instructions when applying a sealer.
Warranty Coverage
British Columbia and Alberta have legislated Performance Guides that specifically address what is covered, excluded and the associated time frames. Please refer to them for the specifics.
Concrete driveways and walkways are typically covered under the one-year warranty.
Damage cause by the owners is not covered by warranty. This includes damage from salts, de-icers, fertilizers and melt off slush from vehicles.