5 Things to Look For in a Commercial Contract Surety Provider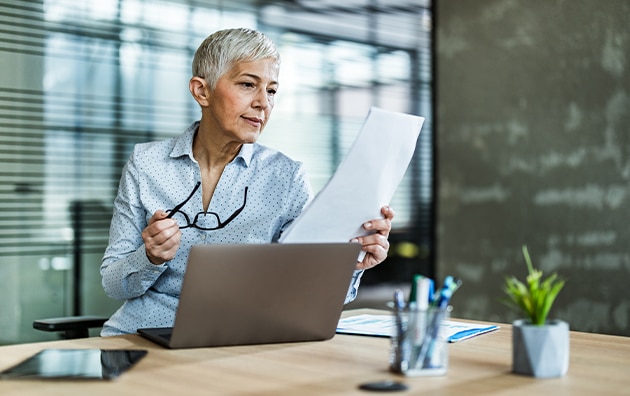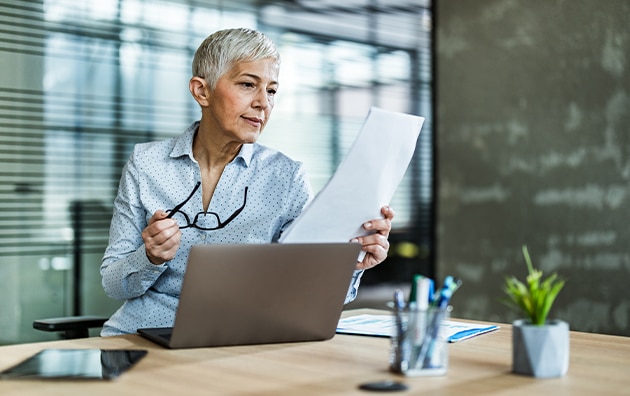 Rather than using a letter of credit (LOC) to guarantee performance, businesses can work with insurance carriers to fulfill their performance guarantee needs. Securing bonds rather than LOCs enables an organization to preserve credit limits and cash reserves for other important business reasons, such as equipment purchases or inventory requirements. Commercial contract (performance) bonds ensure that a customer will be made financially whole if a business provider fails to meet its contractual obligations.


For businesses large and small, and across a broad range of industries, the requirement to provide customers security, in the form of a promise of payment or performance in the event that the contract obligations aren't met, may arise during the normal course of operations. While bond products may seem very similar across various providers, there are important differentiators to consider that may help you choose the right bond carrier for your needs.
Here are five ways that Travelers Canada distinguishes itself from other bond providers as a partner in providing commercial contract bonds:
1. Financial Strength and Experience
When it comes to evaluating surety companies, industry experience and financial strength are key factors for consideration. A surety should understand the unique structures of commercial contractors, the complex and various contract provisions, the diverse industries and the different financial statements involved. A surety should also be stable – both financially and within its industry. Working with a strong, reputable surety can be a competitive advantage because bonds written by such a surety are likely to be acceptable to most any company requiring a performance security or bond.
Travelers' history spans more than 160 years and includes more than a century of experience in the surety arena. When it comes to financial integrity, independent ratings agency A.M. Best gives Travelers an A++ rating for its financial strength and claims-paying ability.
2. Program Breadth and Flexibility
Different organizations will have unique surety needs. From sole proprietors of small service businesses to risk management executives at publicly owned corporations, our customers' surety needs vary in size and scope. Whatever camp you fall into, Travelers Canada has the products and experience to help you get the right bond for your needs.
Often, the bid process that precedes the award of a contract will require that the bidder submit a payment, performance or supply bond to help ensure that the entity seeking services won't be financially harmed. This measure exists in case the winner of the contract is unable to meet contract requirements, such as deadlines or specification standards. As an experienced and trusted surety, Travelers can help its customers by evaluating a vast range of prospective contracts, from landscaping to software integration, manufacturing to waste hauling, and dismantling to installation.
3. Industry and Market Knowledge
Bond underwriters should be familiar with the industries they serve and the geographic locations where their customers do business. This is especially helpful if you're considering moving into new territories or expanding your lines of business. Travelers is the leading surety bond writer in North America and retains experienced underwriters at the local level who are committed to helping customers achieve their business goals. Our underwriters can meet with customers or prospective customers to determine the optimal surety program for the customer.
The complexity of national and global markets also necessitates that underwriters have deep insight into broader industry trends. For larger companies, it's prudent to leverage a resource that monitors and understands how evolving dynamics of legislation and/or operational challenges impact the business. Travelers' highly qualified analytical team can help tailor your bond program to the changing ways commerce is being conducted today.
4. Claims Resolution and Legal Resources
Before choosing a surety partner, consider the insurer's ability to effectively manage a claim. At Travelers, we have a dedicated commercial surety business segment that specializes in bonds for non-construction clients. Our dedicated Claim professionals are recognized as the best in the industry and work directly with customers through the claim process.
Often, claims frequency and its financial impact can be mitigated by taking preventive measures before a contract is drafted or signed. Agreements can be difficult to interpret in some instances and may contain gaps. Travelers has a team of legal professionals capable of assisting its surety customers by providing a second opinion on the intricacies of contract language that may help you insulate your company from future liability.
5. Ease of Doing Business
Time and resources are valuable commodities for all types of businesses. Simple processes for submitting bonding documentation and quick turnaround times for approvals can make a big difference when it comes to moving projects along efficiently.
If there is a claim, timeliness – and an engaged surety – can help you control costs. Immediately gathering and documenting all the pertinent data associated with a claim can help drive the matter to a fair and timely resolution. Travelers Claim professionals are focused on guiding you throughout the claim process – from initial reporting to resolution – and keeping you in the loop along the way.
Working with Travelers
Commercial contract (performance) bonds can be a convenient and effective method of providing security to customers or stakeholders. In some cases, bonds may even provide a financial advantage over alternatives like letters of credit.
Contact your broker or a Travelers representative today for more answers to your bond questions and to discuss how Travelers can help meet your needs.